31 Dec

#20: Dental Payment Plans in Wantirna

A common concern that delays a person's attendance for dental treatment can be cost. This is a catch 22. People avoid the dentist because of the expense BUT dentistry generally costs more the longer you leave it!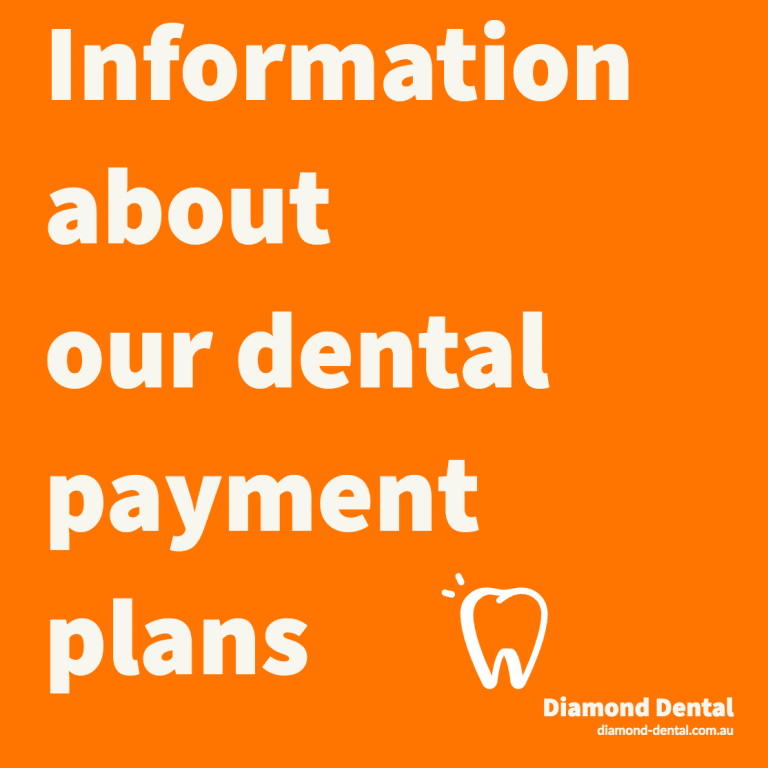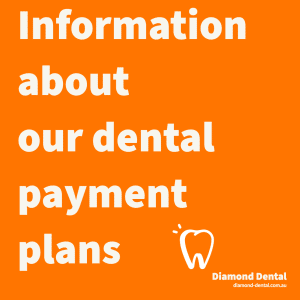 At Diamond Dental we understand that dentistry can be expensive. We do what we can to keep costs as low as possible, but in order to keep you safe and healthy whilst receiving dental treatment certain policies and procedures are put in place that you as a patient may not be fully aware of.  Strict infection control policies, highly qualified and educated staff PLUS continuing staff education so techniques stay current. The purchasing of quality dental materials that are TGA approved and not only purchasing the latest equipment, but maintaining that equipment as well are just some added expenses that drive the prices of dental treatment so high……believe me, we wish it was wild holidays and expensive sports cars for our team, but it's not- we all drive mazda's!
Cheaper dentistry can only mean one thing- cheaper quality. So, before you book your dental treatment in Bali, India or Thailand give some consideration as to why the dentistry in those places may be cheaper and determine if it's really worth the risks involved. 
Now if I still have your attention…
3 WAYS DIAMOND DENTAL CAN HELP YOU MANAGE YOUR FINANCIAL COMMITMENTS TO ACHIEVING YOUR DENTAL GOALS:
We always try to offer more than two different options for treatment plans (where appropriate). For a very basic example; if you attend with a toothache that has an infection we could suggest:
Removal of the tooth- cheapest and simplest

Complete Root Canal- most expensive but you get to keep the tooth

Just the first stage of a root canal- temporarily relieves the toothache so you can keep the tooth, but reduces the immediate root canal cost by a third until you can manage your finances to complete the root canal treatment in a couple of months time.

Script for antibiotics- won't solve the problem, but should provide short temporary relief until you have had a chance to make a decision.- absolute cheapest option.
The next option we have for short term financial assistance is Afterpay. You can go to

www.afterpay.com

to find out more. A basic insight of this is with treatments from $99-$1000 Afterpay allows you to split the cost of your treatment over 4x fortnightly payments -no interest. 
For example: your dental treatment comes to $400, you will pay $100 per fortnight for four payments with your first installment being the date of your dental treatment.
The last option is our financier is Humm (the same company Harvey Norman and other retailers use). You can go to

www.shophumm.com.au

to find out more but basically for treatments of $1000 or more we fill in an application form for you to find out if you are approved. 
The loan is interest free however there is a requirement of 20% deposit and a $70 establishment fee that is added to the cost of your treatment by Humm. You can choose 6, 12, 18 or 24 months to repay. We can tell you at the time of our treatment planning what your repayments are. It is very simple and we can guide you through the process.
If you are concerned about the costs of your dental treatment-which everyone is- talk to us about it. We are more than understanding and are happy to offer solutions to help you out. Give us a call or email us today!
Written by your friendly Dentist in Wantirna South
Diamond Dental